Well my first
Craftster swap
is officially finished now. I am really happy with how everything turned out, and the stuff I got was amazing. I took a ton of pictures, and now that my partner
Susanne (TAOJ)
and I have both sent and received our packages, I can post pictures.
Way too many pictures...
First, here is the wonderful package I got from Susanne. All together:
First was a magic yarn ball in the most beautiful shade of pink, that Susanne dyed herself: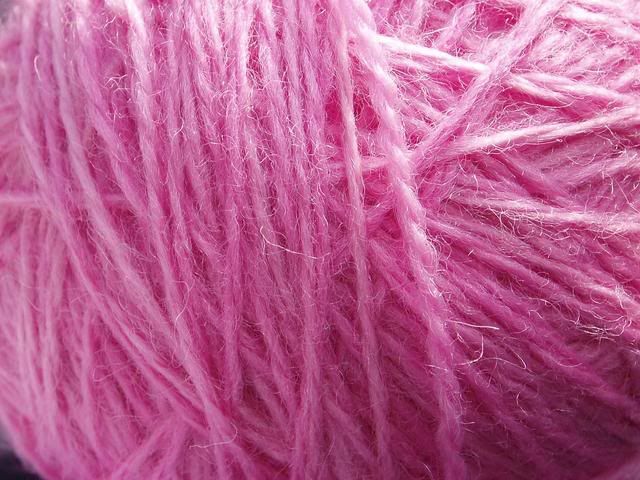 I immediately unwound it to find the treasures inside: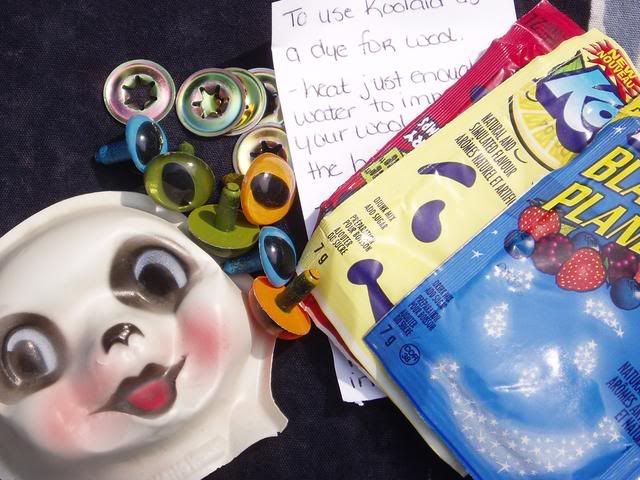 There's a mask, kool-aid for dying yarn (with instructions), and eyes to use in dolls. The eyes made a great rattling sound wound up inside the yarn, which made me even more curious to get to the middle. here's a close-up of the eyes: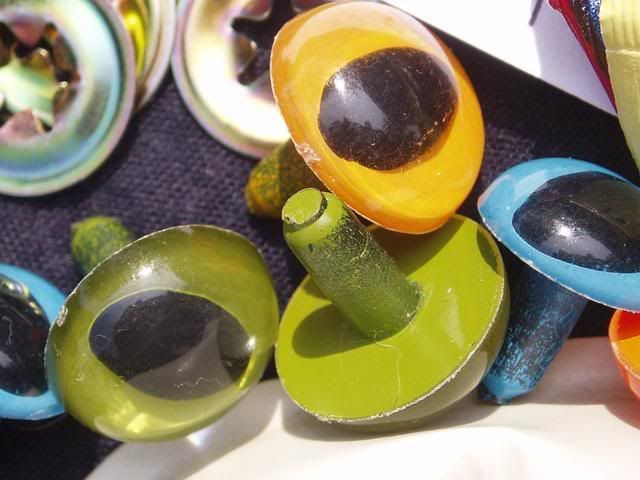 And then wound the yarn back into a ball. I am not sure what I am going to make with it yet... any suggestions?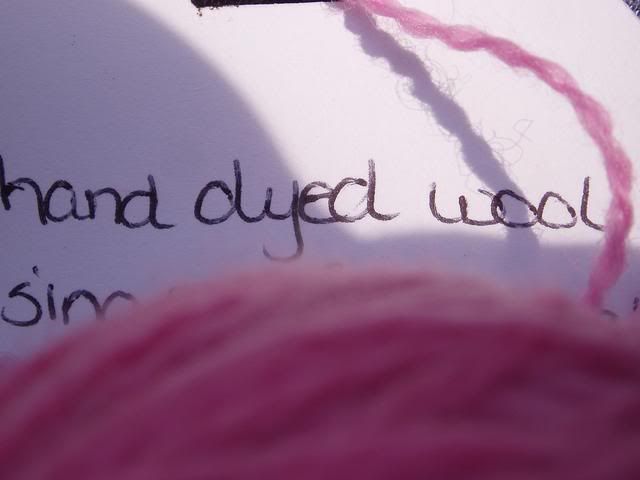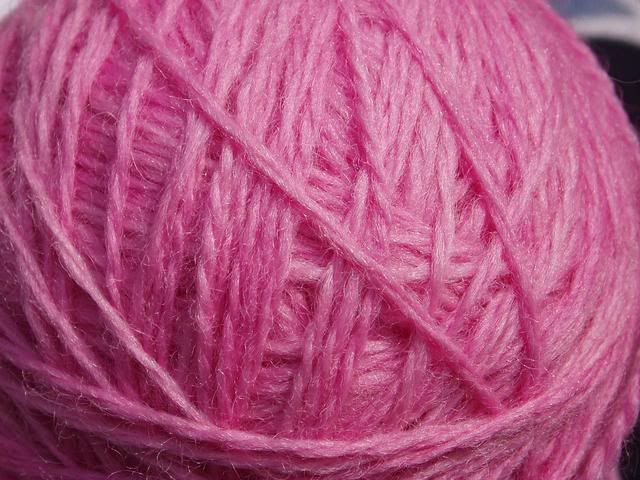 Then there were two little books. The first has two recipes for chocolatey stuff: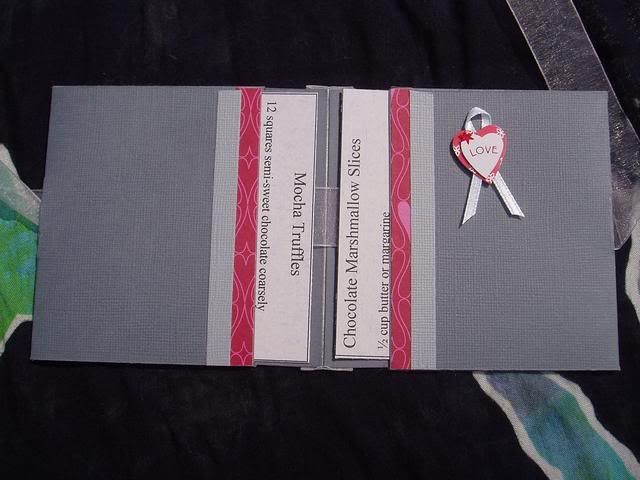 And the second is a mini scrapbook of my guinea pigs! TAOJ stalked me good! It is so awesome, you get to see every page!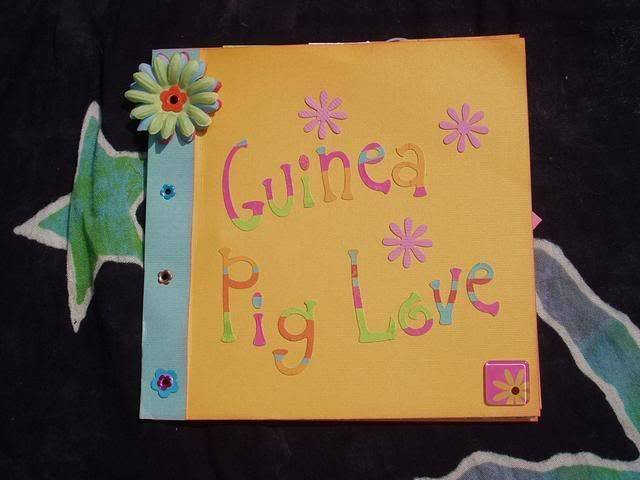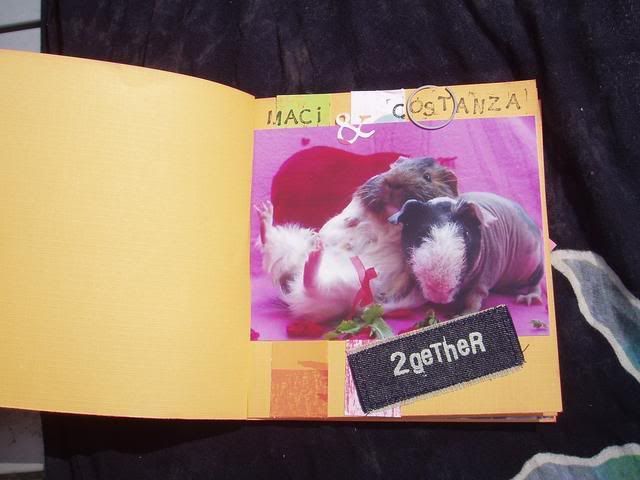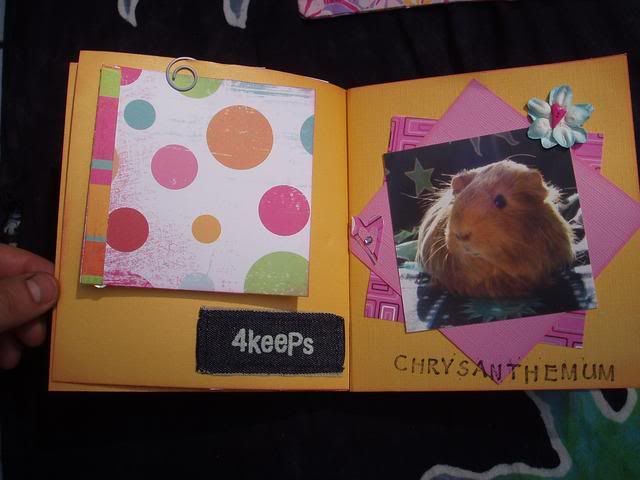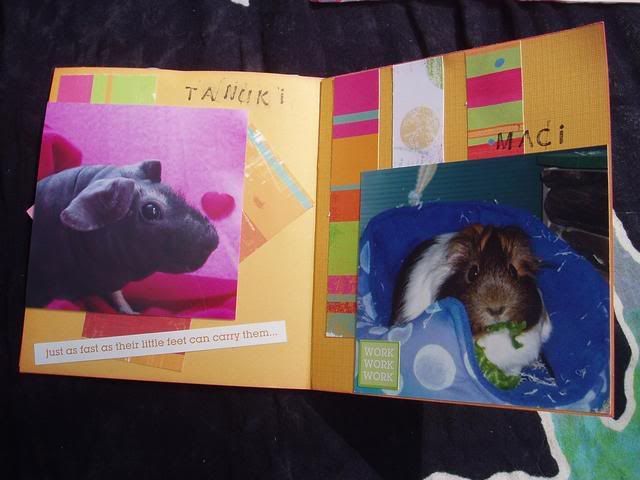 And finally, a beautiful knitting needle roll, with flower applique:
The inside: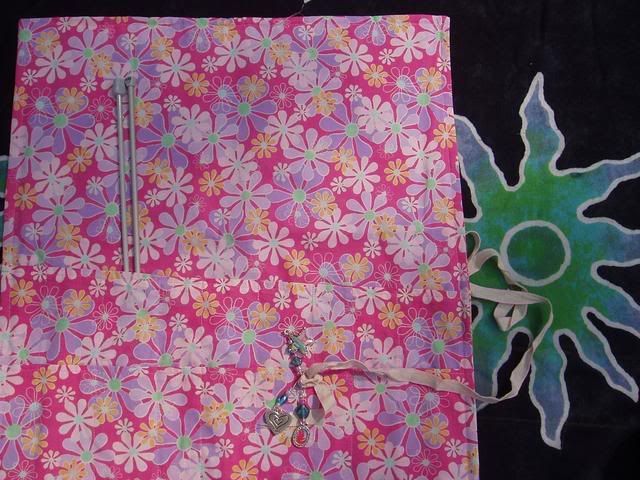 There are also stitch markers tied onto the end of the tie for the needle roll. At first I thought they were charms on the end of the tie, but Susanne pointed out what they really were.
And here is the package that I sent to her. First, a picture of everything together, taken by Susanne:
And the pictures of everything before I sent it: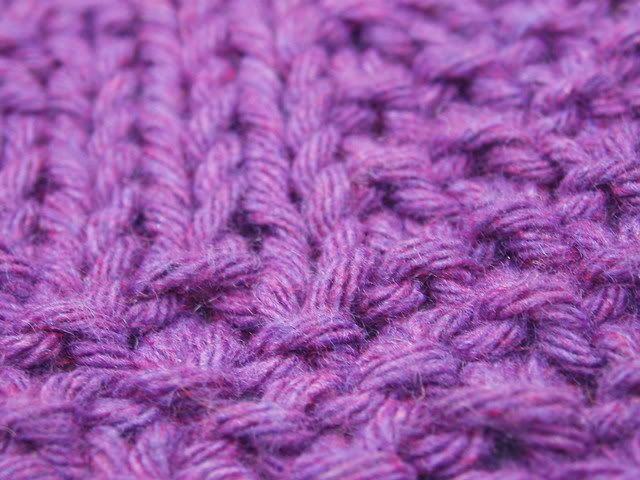 The close-up was of a Hello Kitty dishcloth I knit for TAOJ, since she said she likes Hello Kitty. Hopefully the character shows up okay in the picture, its hard to photograph:
A wallet with cherry print. It's lined with lime green, and has two small pockets, and one larger zippered pocket. I thought I'd made peace with bias tape after the last apron I made, but apparently I was wrong. The bias tape is a little wonky, but for the sake of my sanity, and as a monument to my ongoing battle with bias tape, it stays a little wonky: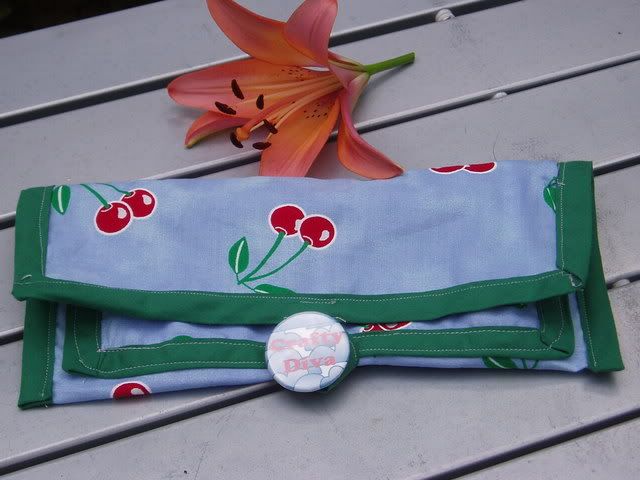 And this is a close-up of the button I made to close the wallet, using a phrase TAOJ suggested. I did it in illustrator and tried to make it match the fabric: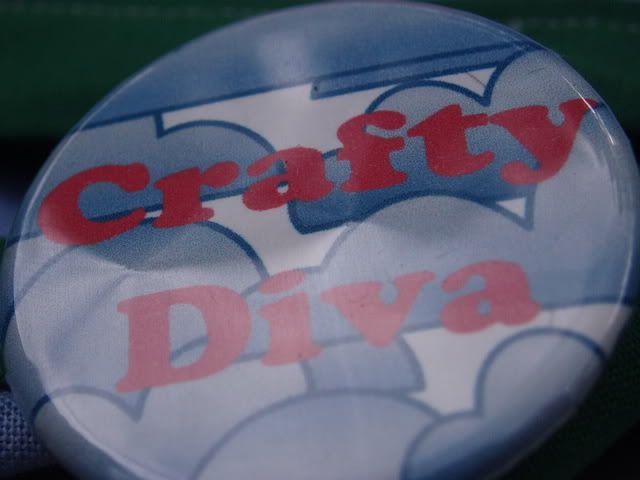 And the last small item is a set of buttons (badges, pins, whatever you call them!) There's two done in illustator, two done by hand with markers and gel pens, and one is fabric. The words on them are both things I thought up, and things my partner requested:
And finally the medium (large?) item - a skirt! TAOJ listed brown as her favourite colour, and said she liked retro fabrics too, and I thought the teddy bear print sort of had that feel. It's made from a free pattern from fitzpatterns.com, but I fudged the pattern to get the panel of contrasting fabric. It's a wrap skirt with a kangaroo pocket. I really hope it fits her, it's adjustable, but still, I am nervous!
The front: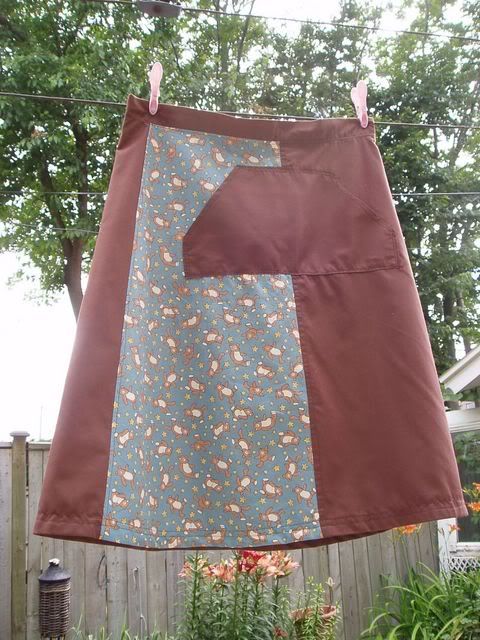 The back:
Thanks Susanne, and thanks Kishcrafts for organizing!